Noïc Garioud and Esperanza Barreras winners of the seventh edition of the Sevilla SUP Festival
The summer heat was on today for Sevilla SUP Festival, stop 2 of #eurotour2023 where 168 athletes braved the waters of Guadalquivir river departing from the famous Triana.
On the women's race, Esperanza Barreras did not give a chance to anyone demolishing the field by over 2:30mins. In 2th, leading the chase pack the whole way was Duna grodillo. In 3th, Anna Tschirky made the most of the sprint to the line of the french duo of Erica Revil 4th & Iona Rivet closing the Top5.
The men side was very tight with the lead group changing participants constantly. On the lead however the favorite Noic Garioud was always there with Bruno Hasulyo and the two never relinquished the lead. On the final 200m Noic made a sprint and left everyone in the dust for the cup.
Bruno came in after for 2th. The story of the day however was local hero Antonio Morillo that was always with the lead group for an amazing 3th in front of his crowd. With an amazing come back from behind last week's winner Donato Freens redeemed himself for 4th and showed he's a contender at any event. Not far behind was Aaron Sánchez closing out the Top5 and clearly none of Spain's best at the moment.
The Junior & Amateur races were a big success with nearly a hundred participants showing again why Spain has the brightest future of supracing. We are amazed with our first event in Sevilla The potential of the city reminds us of what used to be our key event in #bilbao We want to thank the entire team of organizers & volunteers of #sevillasupfestivalrace Ayto. de Sevilla & Consejeria de Cultura, Turismo y Deportes de la Junta de Andalucia; special mention to Augusto, Quique & Angela.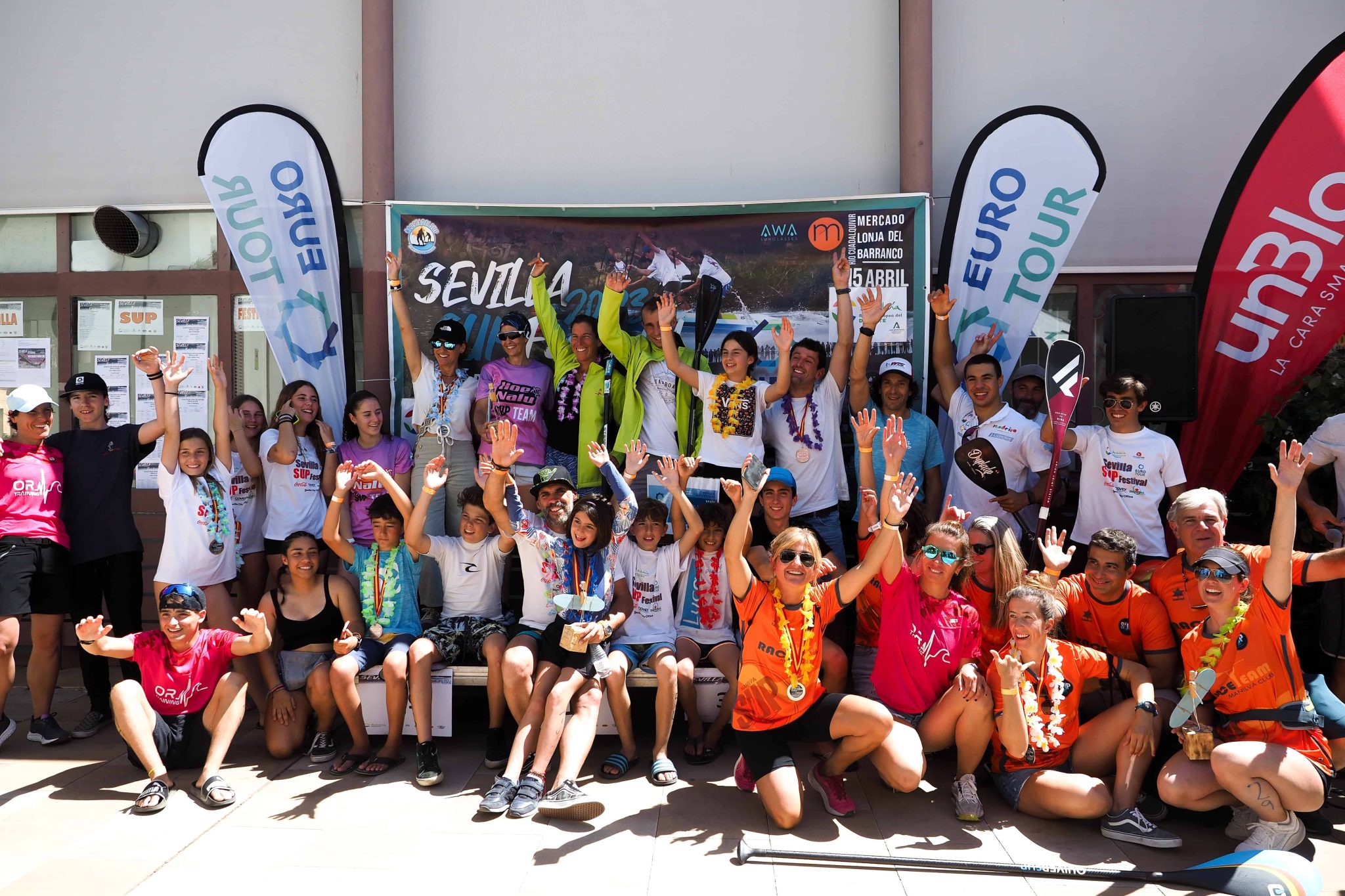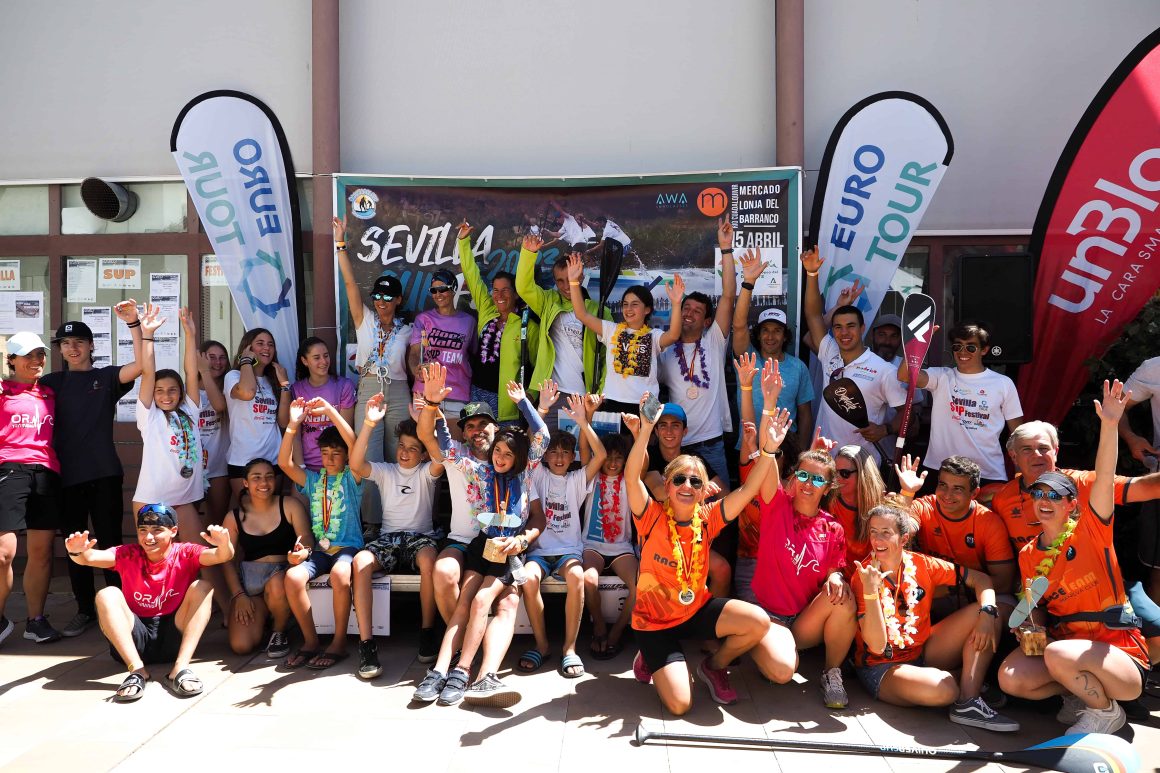 FULL GALERY BY UP SUPING
LIVE SEVILLA SUP FESTIVAL 2023
LIVE ¨II MILLA CIUDAD DE SEVILLA¨ 2023
---
---
Up Suping