We have been online for 10 years, and we can ensure that it is being one of the most powerful digital worldwide magazines. The publication is quarterly and it is always active so that the reader can visit it whenever they want the Issuu magazine site.
The advertising that can be seen in it grows every year. It receives an estimated amount of 10.000 interactions per quarter per issue, which is very attractive for brands. In this magazine, we have a section called ¨Material¨, where advertisers have a space to show some of their products and thus achieve more visibility. In addition, one of our goals is interactivity between the public and advertisers. And all the ads, have the link to their website activated so that with a click the reader can access all the information of the advertiser. Quick and direct.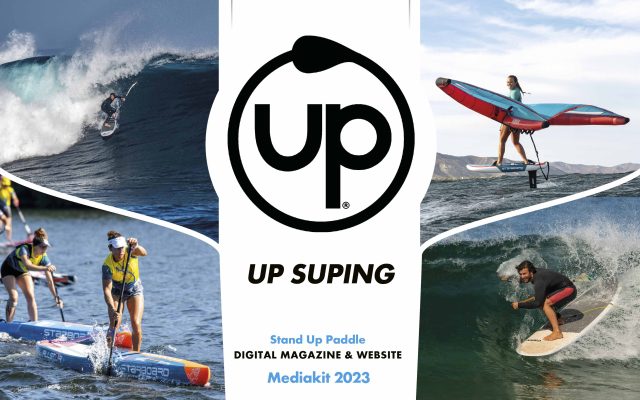 Our website has a high level of visits, and not only thanks to our magazines, but also to the contribution of SUP news that we update on it. In addition, we continually update our social networks and thus we can reach more ¨SUPers¨ of this sport every day. We carry out notifications on Facebook and Instagram, and test products of the brands advertised on our YouTube channel; achieving a greater diffusion of the same thanks to the reach that these social networks have.
If you are interested in advertising your brand or business, and/or want more information about us, do not hesitate to contact us: at info@upsuping.com and we will send you the Mediakit 2023 so that you have everything you need to be present at Up Suping. …We will wait for you!