Up Suping was born at the beginning of 2012, with the idea of creating a magazine about our favourite sport: Stand Up Paddle. Standing in the middle of the digital age and thanks to our design knowledge, we decided that its format should be digital. In September of that same year, Up#0 appeared as a pilot test to see how it fit into our country's "SUPer" family. The success was resounding and thanks to this first draft, the essential bases of its content were configured.
Since then, many collaborators began to join our team to give us a lot of information about SUP in Spain and around the world, something that at that time seemed very important to all of us. And based on a different and attractive design, the magazine was winning recognition among all lovers of this sport. It was even beginning to make itself known in all spanish-speaking countries and parts of Europe. The photographers were also gaining their presence with Up Suping, something that we are always grateful for…those image hunters who every day put a smile on the hundreds of "supers" who go out rowing and see themselves portrayed on some page from our magazine. All this and much more made this project begin come to life. And best of all: enjoying the creation of each number and seeing it among us every 3 months.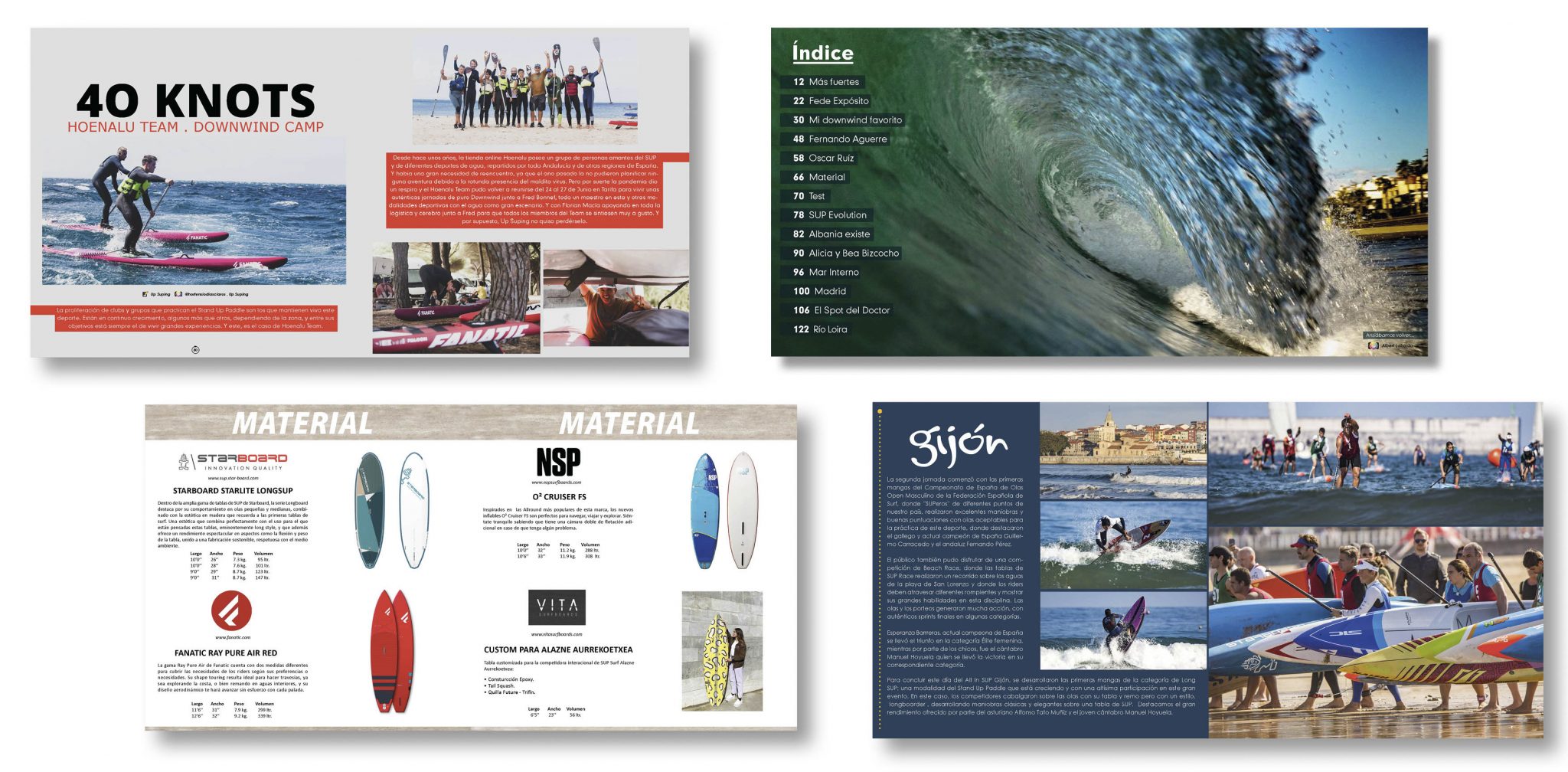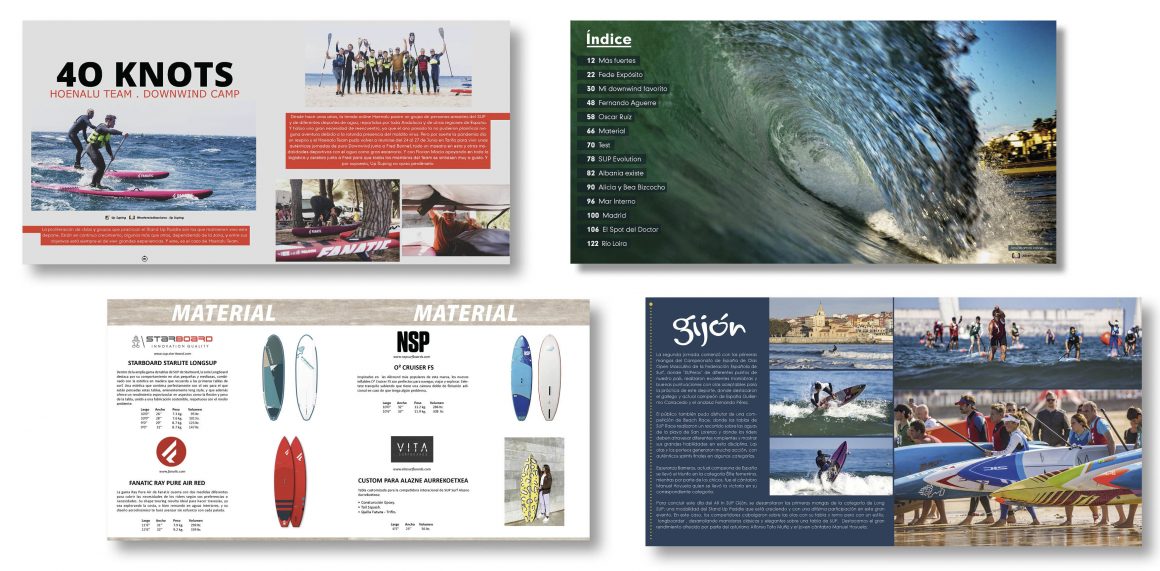 Today, Up Suping has readers that mostly come from Spain, Europe, South America and the rest of the world. Its covers are characterized by showing images of special situations. Interviews with riders and SUP lovers, whether they are professionals or not, always have their space among us. There is no shortage of different events and championships that take place in our geography and around the world. Photos to enjoy page after page….and many more things that characterize Up Suping.

In addition, our presence in different national and international events offers a lot of information to all our followers and practitioners of this sport where we carry out the following works:
Publication with information before and after.
Publication of images and results of the different competitions on our social networks and chronicles of the day of the competition on our website.
Live streaming of the competition on our Facebook page.
Publication of a comprehensive article on the event in the next issue of our digital magazine after the date of the event.
Interviews with athletes, businessmen and the general public within the Stand Up Paddle sector.
All this and more is Up Suping. Now, we invite you to get to know us a little more; enjoy our ¨free¨ magazines and our website. Welcome!!!