Duna Gordillo and Clement Colmas won the Madeira SUP Challenge 2023. Some amazing performances went down in the beautiful Madeira
The stormy weather was kind to Madeira SUP Challenge today and the only happened after the main event. Some amazing performances went down in the beautiful Madeira.
On the women side Duna Gordillo gave no chances and led from start to finish in a very dominant performance. The ever impressive Anna Tschirky paddle alone all race in a convincing 2nd continuing her presence at all podiums this season. A bit farther adrift came the veteran Petronella Van Malsen 3th convincingly holding the Emily Evans in 4th on her first #eurotour2023 podium. The local hero Veronica Silva closed the Top5 in yet her 3rd consecutive podium at home.
Top 10 Women:
Duna Gordillo @nspsurfnsup
Anna Tschirky @qbpaddles
Petronella Van Malsen @mistral_int
Emily Evans @blackfish_paddles
Veronica Silva @eu_nsp
Mía Silva @eu_nsp
María Pereira @naishsup
Michala Hendrichova @sunovasup
Flavia Fernández @sunovasup
Clara Erra @naishsup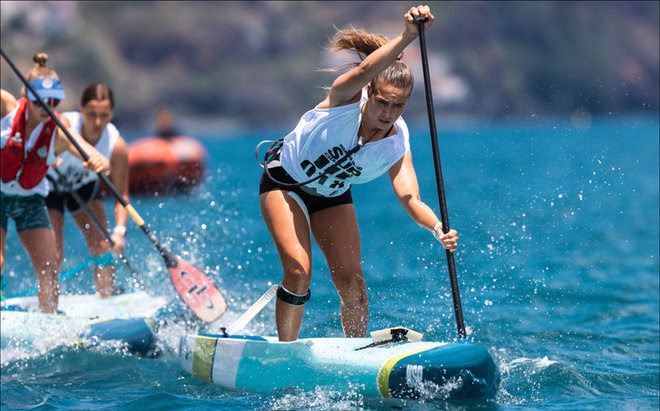 On the men side we had an epic battle for the 1th Clement Colmas showed why he's regarded as one of the best downwinders and impressively pulled away from Ty Judson_ 2nd on the stretch. Another great performance by Christian Andersen 3th who clearly excels in the rough conditions. Always in the front pack all race, local hero Tomass Lacerda with renewed strength finished 4th. Not far behind and in his best #eurotour result was Olle Hughtdog closing the International Top5.
Top 10 Men:
Clement Colmas @starboardsup
Ty Judson @nspsurfnsup
Cristian Andersen @nspsurfnsup
Tomas Lacerda @nspsurfnsup
Ollie Houghton @starboardsup
Liran Machlev @starboardsup
Guillherme Olim @eu_nsp
Leo Nika @nikapaddlesurfcamp
Johnny Hagan @deepoceanboards Paulo Freitas @nspsurfnsup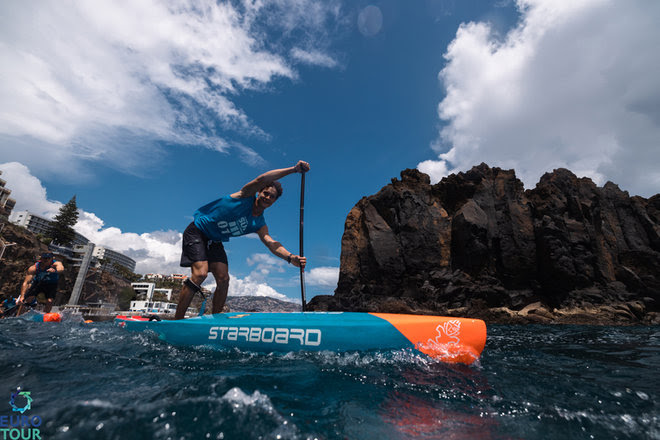 Full results on the: https://www.eurotoursup.net/2023-results
In the afternoon we had the Junior races, with a great turnout from all over the country, and many doing a fantastic job in the Elite race, showing bright future in the sport. On Sunday we had the always entertaining team relay race & award ceremony.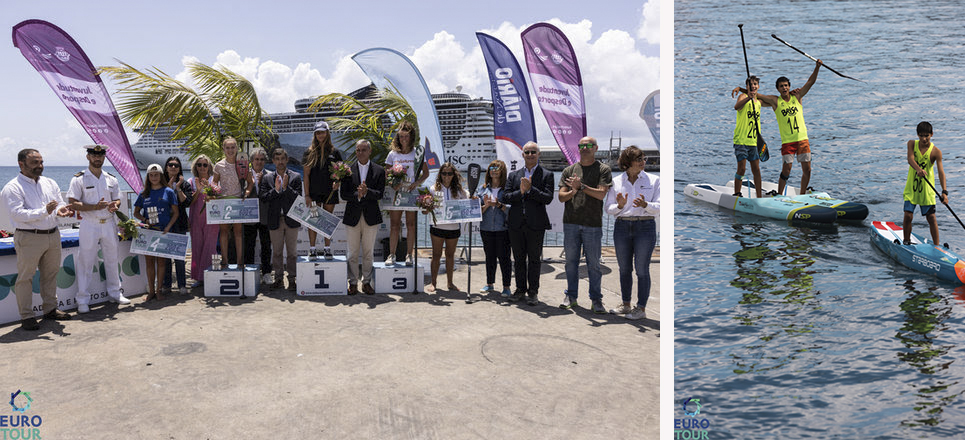 Stay tuned for the next #eurotour2023 event#5 on June 3rd: Gran Canaria PRO Beach Race (4500E) ️3-4th June
---
UP#41, YOUR SUP & FOIL DIGITAL MAGAZINE ONLINE!
---
EuroTour / Up Suping