The Fireball is the latest Airwing from NSP, where power and stiffness come together to offer you great stability in all kinds of conditions.
The 2023 Fireball is the latest Airwing by NSP, a rigid, powerful and easy-to-tune wing that comes in a six-size range from just 2.7m² up to 7.2m².
The NSP Fireball is the latest Airwing by NSP, developed and designed by the Teamriders and the NSP Product team. The new design offers a lightweight and rigid structure that delivers smooth and instant power that remains stable and flutter-free under all conditions.
Who's it for?
Think of the larger surfaces for entry-level to intermediates, while the smaller 2.7m² and 3.3m² are ideal for high-wind conditions, aerial stunts and progressive foiling.
The Fireball is a free ride wing, easy to tune and will inflate from any SUP or kite pump, thanks to two Halkey-Roberts valves on the leading edge and strut.
Standardized and easy-to-tune design
NSP explains that their new wing develops power easily, gets you up on foil quickly and features key components that will improve your foiling experience.
The low aspect design avoids tip-dragging and increases the amount of control you have over your wing, while the dihedral shape balances itself while in neutral and delivers with less swing weight.
Independent bladders mean riders get to finetune the stiffness of their Fireball to their liking with a simple SUP or kite pump, no adapters needed.
Finally, the angle for the dihedral shape balances itself when held in a neutral position (surfing) and delivers consistent and easy-to-control power when sheeted in.
Key Features
Both bladders are easily accessible in case of a puncture. The leash mounting point is reinforced with double-secured patching, and so are the harness line mounting points on the strut. Abrasive stitches around the handles are strategically placed, away from your knuckles. TPU windows for increased visibility and durability of your NSP Fireball.
Fireball Airwing 2023 Sizes
| | | | |
| --- | --- | --- | --- |
| Surface | Wing Span | Chord | Strut Handles |
| 2.7m² | 239 cm | 149 cm | 3 |
| 3.3m² | 264 cm | 164 cm | 3 |
| 4.0m² | 291 cm | 181 cm | 3 |
| 5.0m² | 325 cm | 202 cm | 3 |
| 6.0m² | 347 cm | 227 cm | 3 |
| 7.2m² | 368 cm | 258 cm | 3 |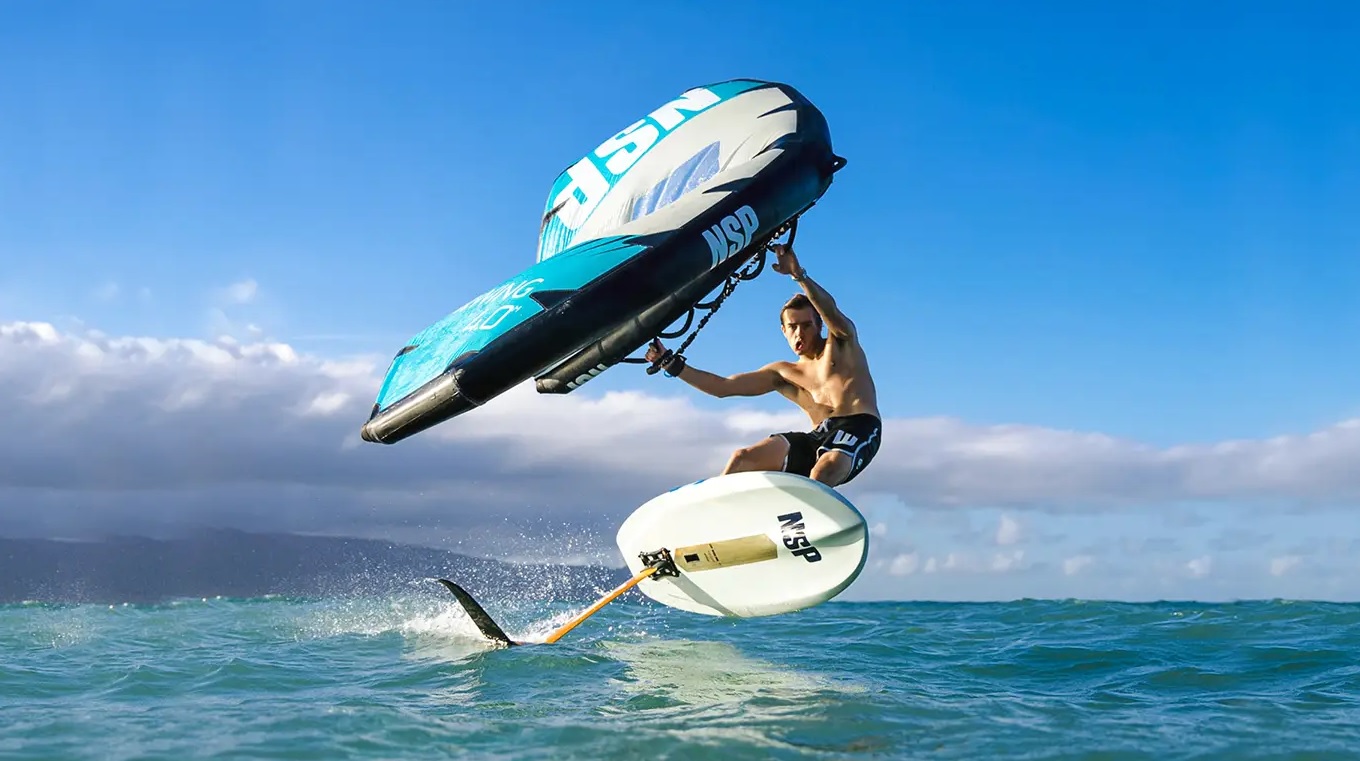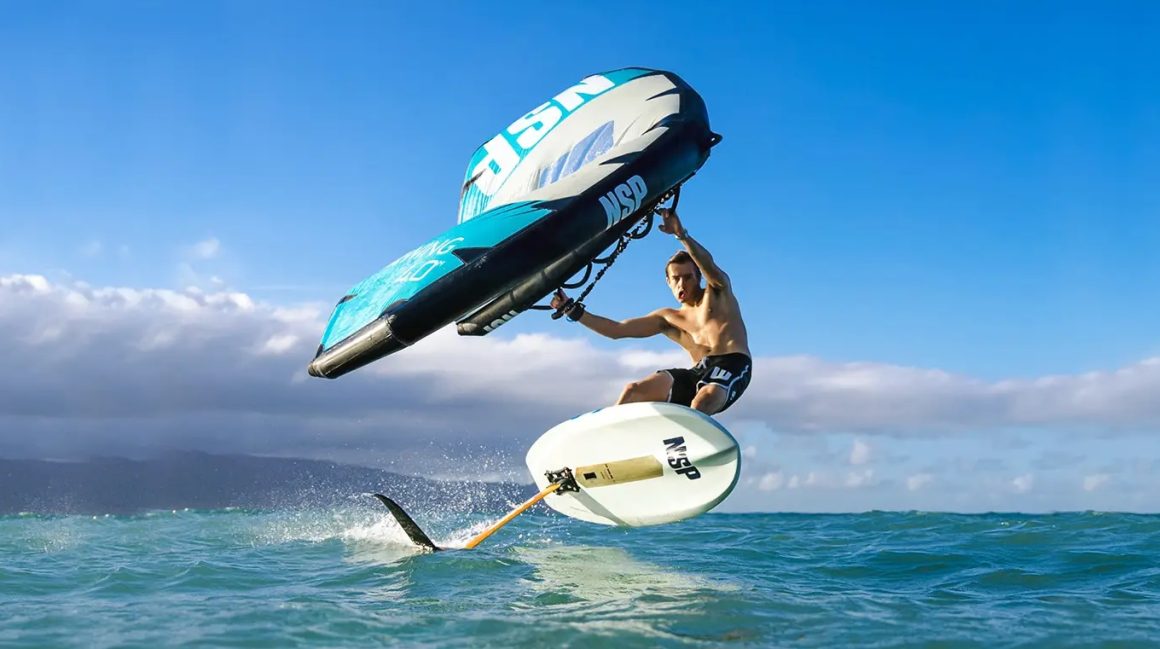 Acerca de NSP Foil
The NSP foiling program released its first hybrid foil boards in 2018, quickly developing into stand-alone product lines for Stand-Up Paddleboards, Wingfoiling and Prone foilers.
In addition to the surf gear, SUP and race boards by NSP, the modular foiling range is their quickest growing product line worldwide.
---