11 September 2017 marked the start of the 4th edition of the 220km NON-stop race. The 220km race did not go exactly as planned due to the severe weather conditions that presented themselves in the evening.
The first paddlers had an early 7am start, followed by the main paddlers at 11am. The start of the 220km was met with a downwind from Workum to Franeker.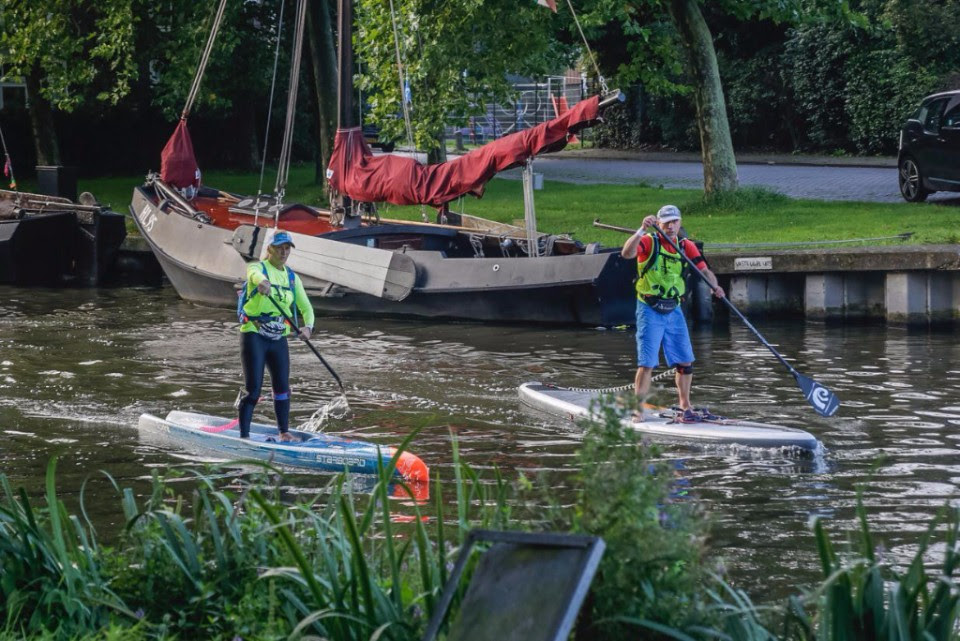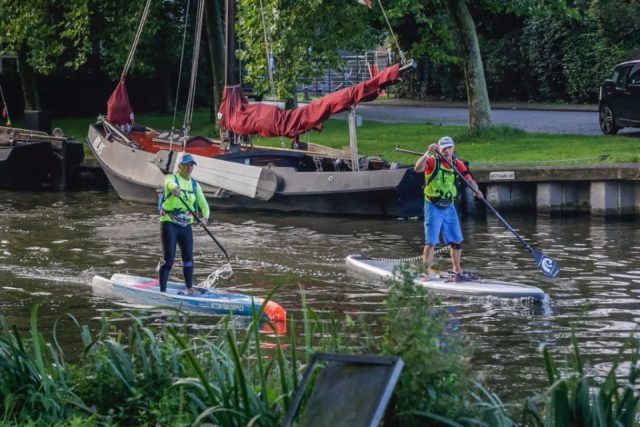 Half an hour after our paddlers left Dokkum they were met with torrential rain, hail, wind and a severe storm with thunder and lightning. The red flag was called due to the dangerous conditions, paddlers were taken off the water where they were (as the safety of our paddlers is our priority) and the race was stopped for 2.5 hours.
The weather forecast following the storm seemed mild, paddlers were once again out on the dark, cold water in Leeuwarden but shortly after they started there was more heavy rain, and a serious head wind had picked up. They continued to Woudsend via Sneek and IJlst and were yet again taken off the water, then allowed back on the water in Balk (the lake at Sloten was missed due to heavy headwinds).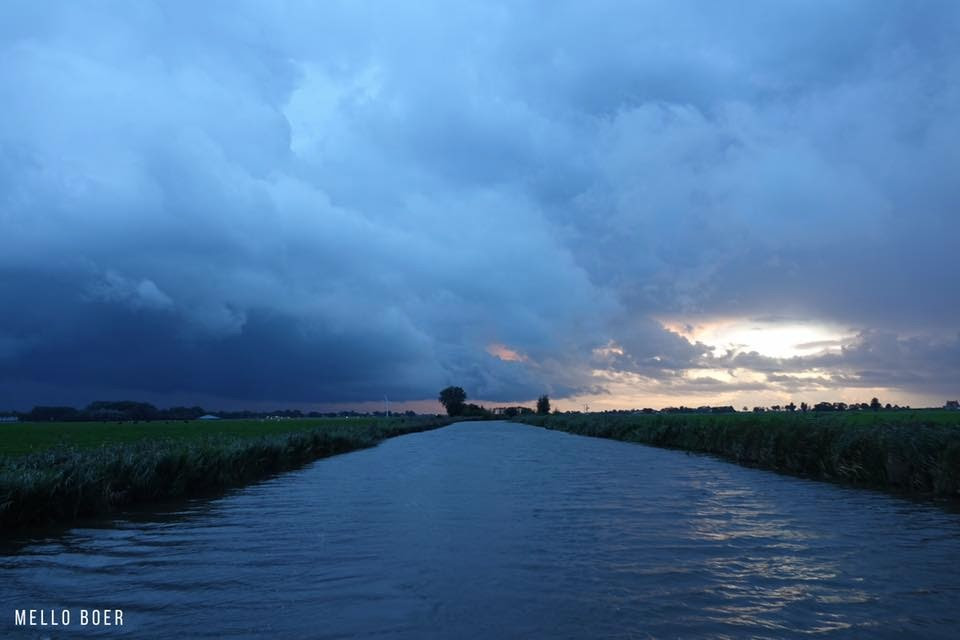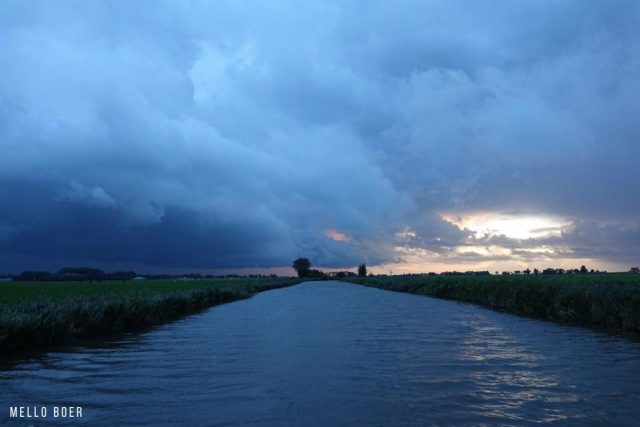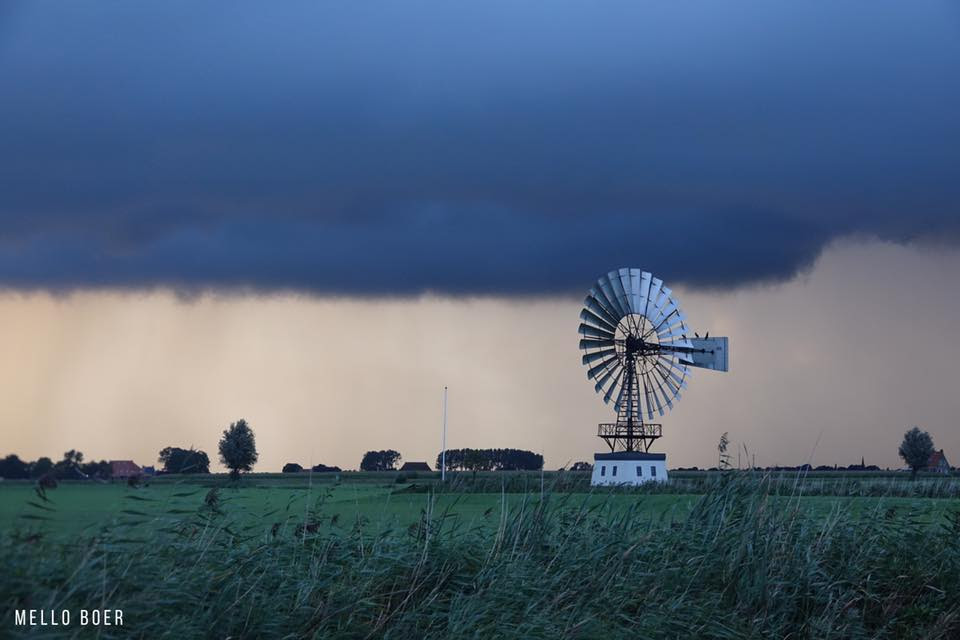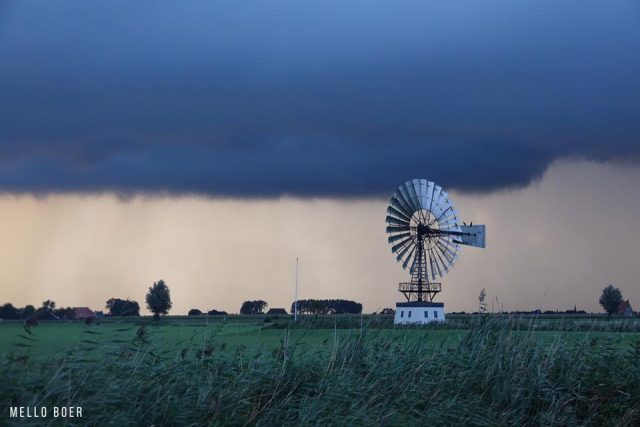 The last leg was still quite tricky, the wind was still against all paddlers. The top men were racing it out to the end. Niek Van Der Linde and Olivier Darrieumerlou were holding their first and second positions. Bart De Zwart maintaining an advantage of 7 minutes to hold his third position beating Yuval Botzor who maintained his fourth position in the final stage. Janneke Smits pushed her own limits and was the only female finisher for the race. The two teams competing did well under the severe circumstances.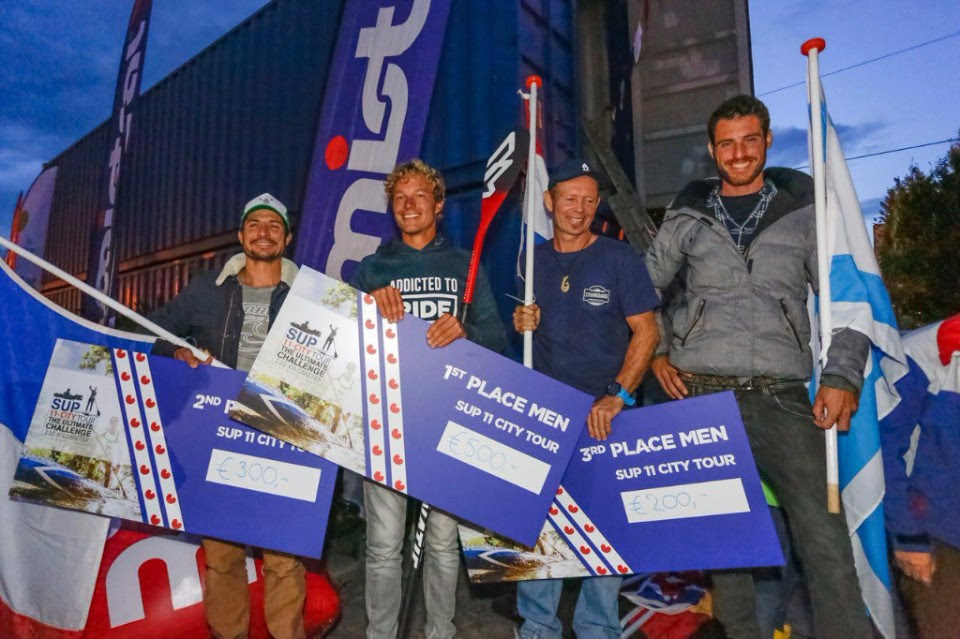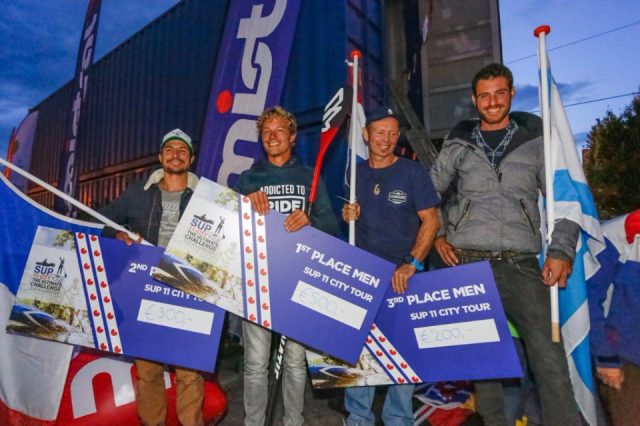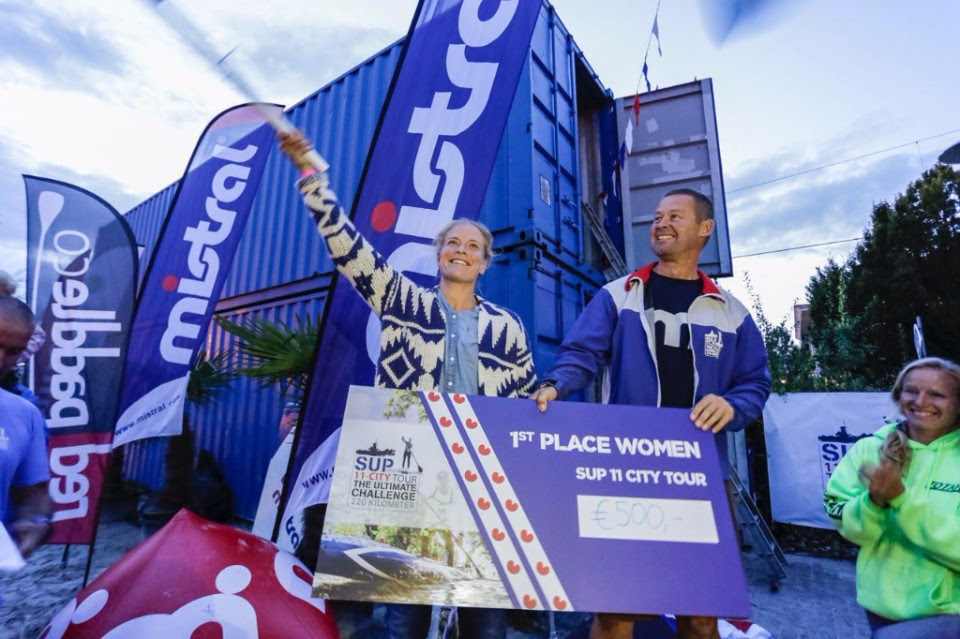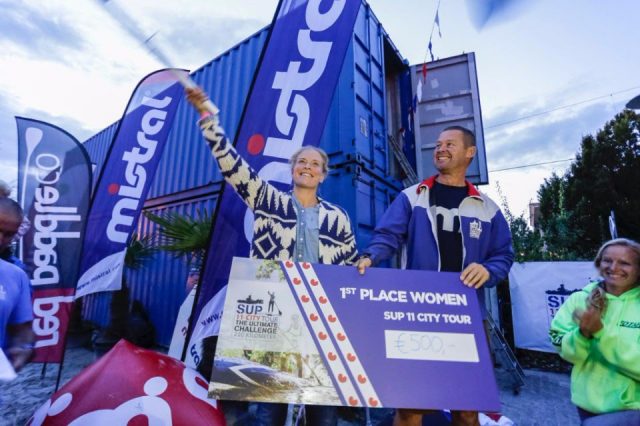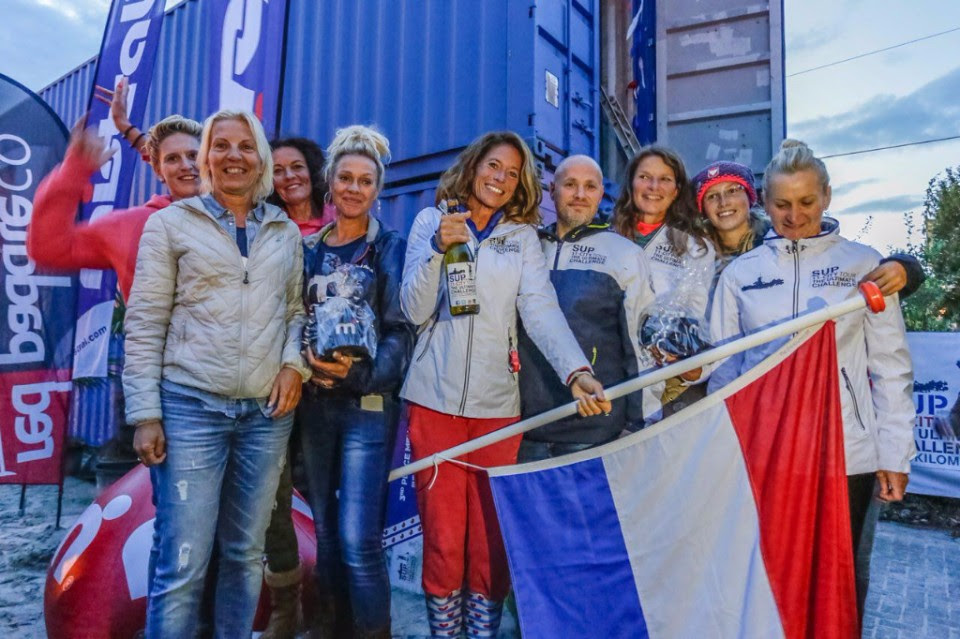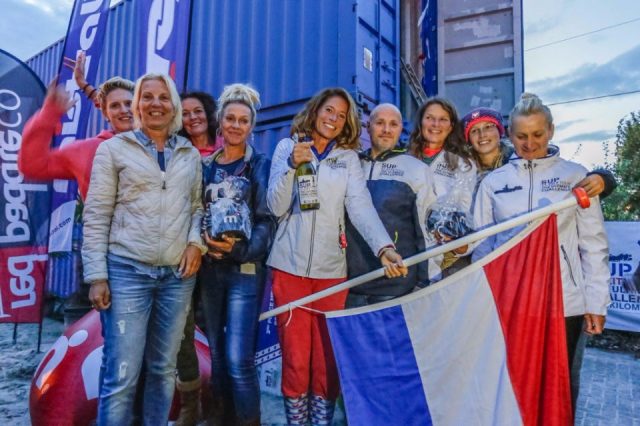 All non-stop paddlers pushed their personal limits during the 220km's. Weather turned and paddlers were forced to fight strong winds, thunderstorms, paused while lightning hit the water…. and yet their strength and determination persisted. Some paddlers did not finish the course, but they are still hero's in our eyes. 2017 was a tough tough year for the NON-stop paddlers and we are so proud of all of them!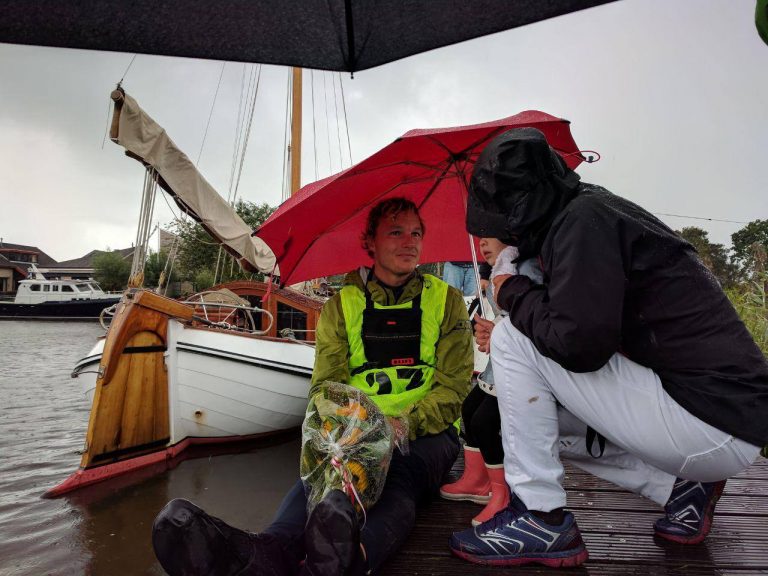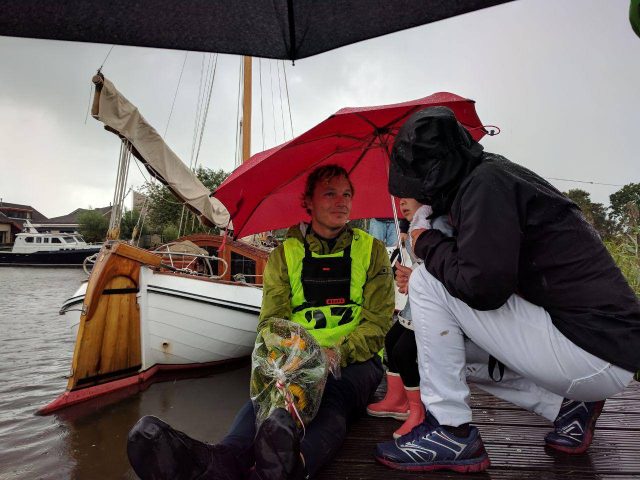 NON-STOP RACE RESULTS
| | | | | | |
| --- | --- | --- | --- | --- | --- |
| Place | Name | Surname | Country | Group | Total |
| 1 | Janneke | Smits | Nederland | Ladies | 31:01:20 |
| DNF | Diva | Hatami | Israël | Ladies | DNF |
| DNF | Joanne | Hamilton-Vale | Nederland | Ladies | DNF |
| | | | | | |
| 1 | Niek | Van der Linde | Nederland | Men | 23:59:48 |
| 2 | Olivier | Darrieumerlou | Frankrijk | Men | 24:14:23 |
| 3 | Bart | de Zwart | Nederland | Men | 24:50:41 |
| 4 | Yuval | Botzer | Israël | Men | 24:53:12 |
| 5 | Mike | Kranenburg | Nederland | Men | 31:01:20 |
| 6 | Mathieu | Leenaert | België | Men | 31:41:48 |
| 7 | Alex | de Saint | Nederland | Men | 31:57:29 |
| 8 | Stephane | Lerat | Frankrijk | Men | 31:57:51 |
| DNF | Dode | Florent | Frankrijk | Men | DNF |
| DNF | Dean | Dunbar | Verenigd Koninkrijk | Men | DNF |
| DNF | Sebastiaan | de Ranitz | Nederland | Men | DNF |
| DNF | Genco | Anit | Nederland | Men | DNF |
| | | | | | |
| | Team | Nonstopables | Nederland | Team | 30:36:51 |
| | Team | Supskool | Nederland | Team | 31:09:50 |
Fuente: SUP 11 City