The new SUP Race boards of the Starboard 2023 brand are now available. Discover with us the new All Star.
The new Starboard SUP Race boards are here! Working closely with this brand's elite riders, they always strive to develop the best boards that win and inspire you to continue pushing the limits. As improvements become a reality with each passing year, Starboard makes more creative designs to continue to have some of the fastest boards on the market. They do not stop until they are sure they have improved the performance sought, and 2023 is no exception..
At Up Suping we will present their new designs for this 2023 in different posts to inform me in more depth about each model.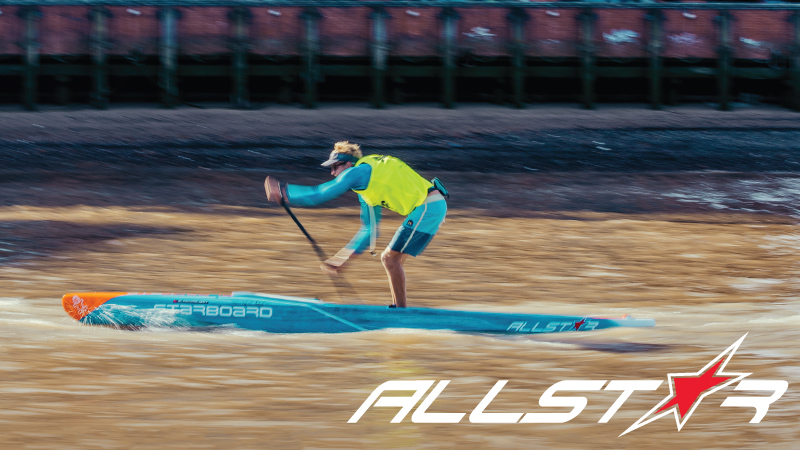 ALL STAR
ONE BOARD, ALL CONDITION
From entry level riders, to elite racers; the All Star is the world's most winning versatile and user-friendly race design. We have board widths for all rider weights and skill levels. 24.5″ and wider are suited for heavier riders, while 23″ and below are for higher skilled and lighter riders.
2023 Design has a narrower nose and tail outline to give you faster acceleration, higher top speed and greater efficiency. Our driest and most efficient center drainage system increases drainage speed by 50%, while reducing weight by 50%. Higher rails increase secondary stability and control in chop, while preventing water entering in downwind.
Available in the light and strong Carbon Sandwich technology and best value Wood Carbon technology.
NEW NARROWER NOSE OUTLINE
Slices through the water with a cleaner entry, increasing acceleration and glide.
NEW REFINED NOSE VOLUME
Gives you more pop in choppy conditions, restricts the nose from getting caught downwind and reduces water entering into the standing area.
NEW HIGHER SIDE RAILS
Ensure you have more control in choppier conditions, greater secondary stability and restricts water entering the inside when leaning on the rail downwind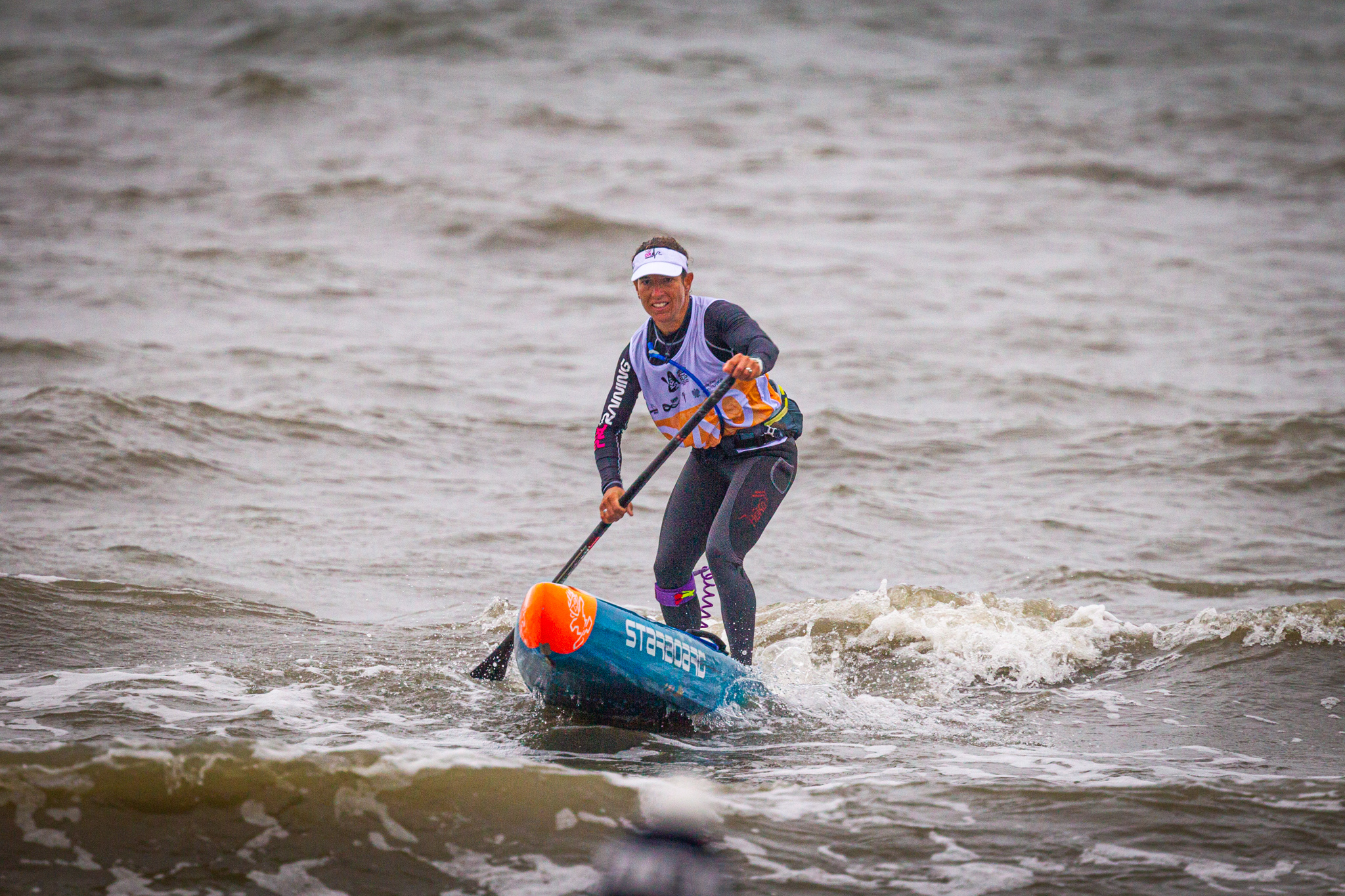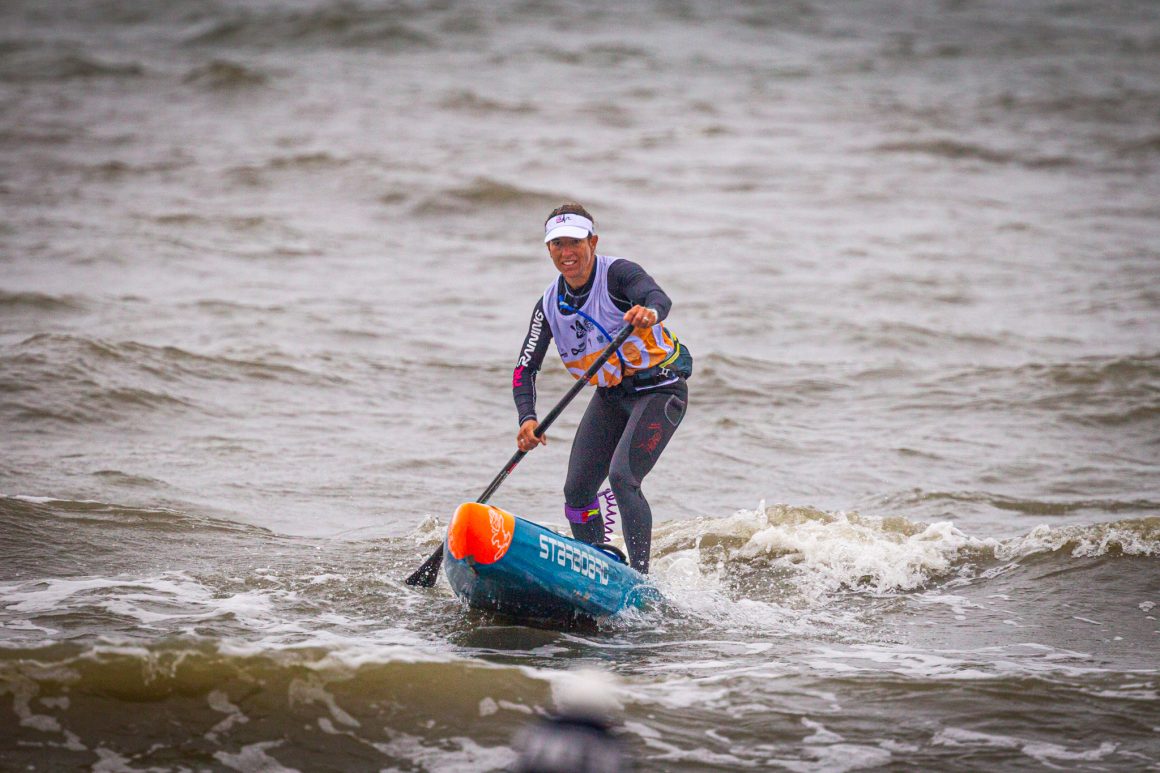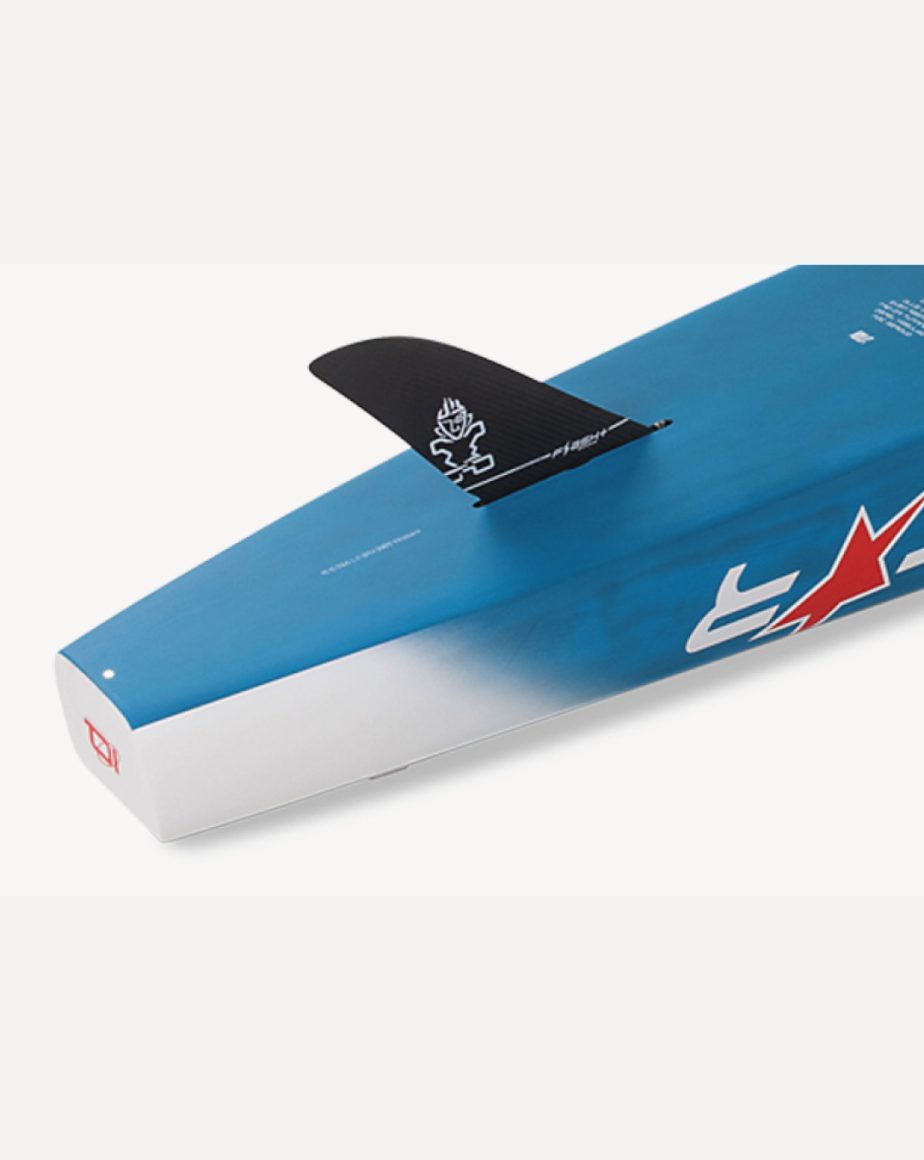 NEW SOFT RAIL EDGE
At the tail increase overall glide, and is more maneuverable to change direction and steer the board downwind.
ROUND VEE BOTTOM
Delivers fast acceleration and top speed.
CONCAVE SIDE PLANES
Provide stability, acting like stabilisers similar to a trimaran.
BOXY RAIL
Optimizes the outline to provide more pop from the increased side volume, stability is further improved, and rolling reduced.
NEW SLIGHTLY NARROW TAIL
Increases acceleration and glide, helps lift the nose over swell upwind, is more reactive to turn direction downwind and easier to sink for bouy turns.
NEW EVA RACE DEFLECTOR
Helps deflect water entering into the standing, keeping water weight off the board. Also helps as a protection layer when tying the board onto roof racks.
*The deflector will not be installed on the boards but shipped in the accessory box.
NEW PREPREG CARBON FIN
The 3k pre-impregnated carbon biax is an ultra-lightweight weave and creates super stiff performance throughout the fin. The trailing edge features a super sharp 0.4mm for clean hydrodynamics. The new range of fins adds speed and performance like never before.
*Flash replaces Natural Winner
*Flash+ replaces Race Ultra
MULTIPLE HANDLE POSITIONS
Customise the handle placement for beach starts.
NEW CARBON DRAIN COVERS
Recessed into the board for maximum efficiency, secured with improved sealant glue and additional clear tape around the edge.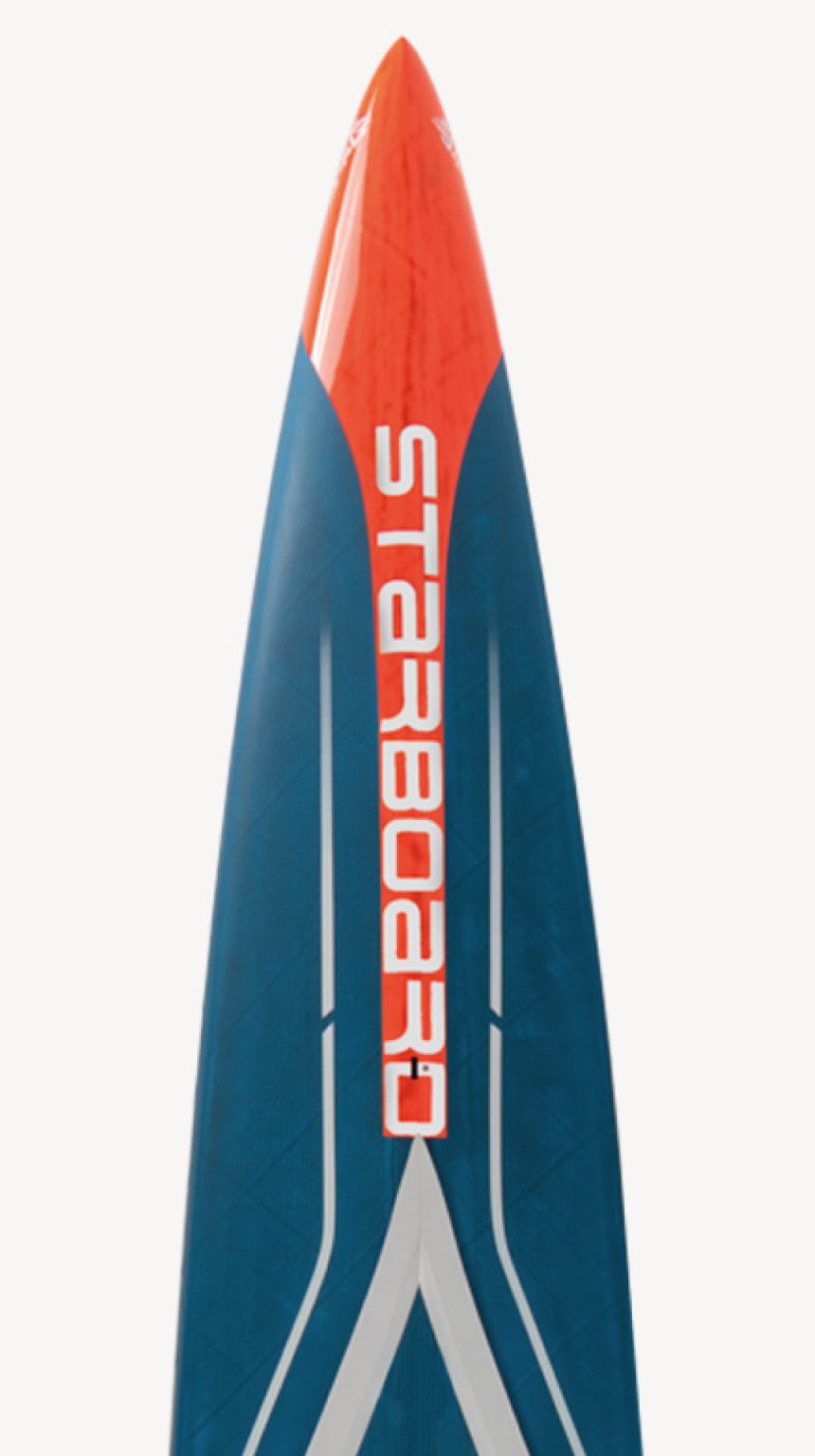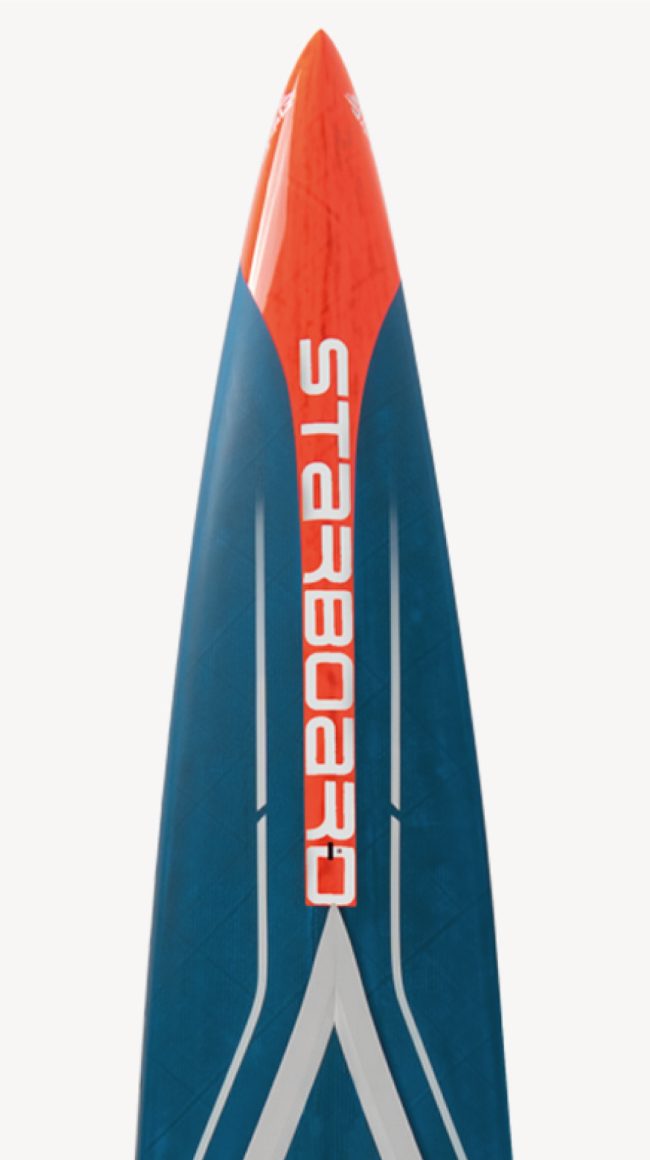 These are some of the new features and main features of the new All Star 2023. You have them available in the light and strong Carbon Sandwich technology and best value Wood Carbon technology.
Next, you can see some videos of Starboard with more specifications of the All Star and the performance of the great Connor Baxter in his participation in the ICF World CUP in Poland.
If you want more information about the All Star 2023, you will find it at Starboard SUP

---