El  circuito Paddle League 2018 se consolida con 50 pruebas en 24 países para ayudar a unificar el Stand Up Paddle e impulsar la participación de las base.
Después de anunciar las 9 pruebas principales de The Paddle League World Tour en enero, que incluye grandes eventos internacionales como la Carolina Cup y Gorge Paddle Challenge, la adición de estos 41 «Regionales» completa el calendario de la temporada 2018, con lo que el número total de eventos independientes en la ¨liga¨ haciende a 50. 
El Calendario Paddle League 2018 incluye pruebas desde Francia a Finlandia, de Key West a Kiev y de Brasil al País Vasco, además de una mezcla de formatos: downwinds, beach race, maratones, SUP river y mucho flat water, para riders de todos los niveles.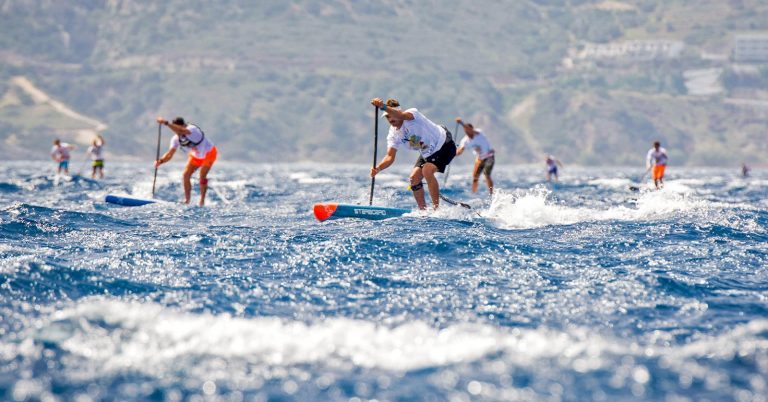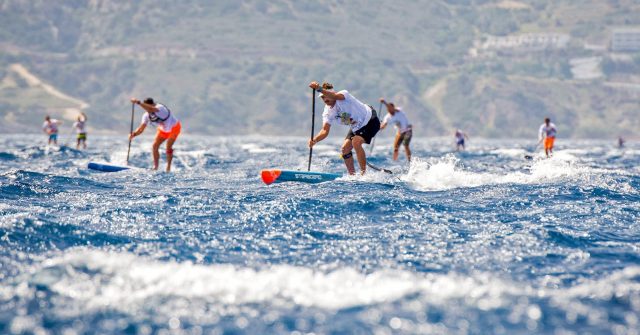 Los 50 eventos, que probablemente crecerán en las próximas semanas a medida que se completen más carreras regionales, contribuirán a los puntos del nuevo Ranking Mundial de la Paddle League. Mientras que los grandes puntos se centrarán en las 9 pruebas principales del World Tour, las 41 ¨Regionales¨ desempeñarán un papel clave en la formación de las clasificaciones y la construcción de una base más grande para el deporte.
El master de los rankings Christopher Parker nos dijo que The Paddle League es simplemente el siguiente paso del sistema original:
«Los rankings mundiales se crearon hace media década no solo porque me encanta analizar las estadísticas, sino porque todos queríamos ayudar a traer algo de estructura al SUP. Considero los rankings mundiales como el hilo común que conecta todas las piezas existentes del rompecabezas: todos los grandes eventos independientes que son los verdaderos pilares de nuestro deporte. Y The Paddle League es el próximo paso, así que estoy muy feliz de que el sistema original haya evolucionado hasta donde está hoy: la base de un circuito mundial «.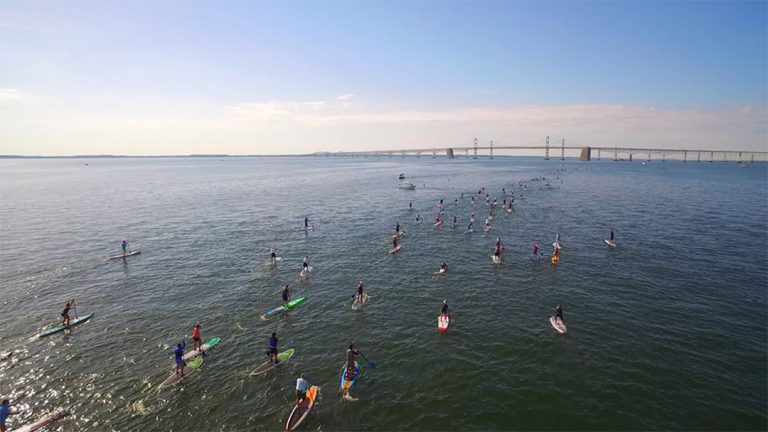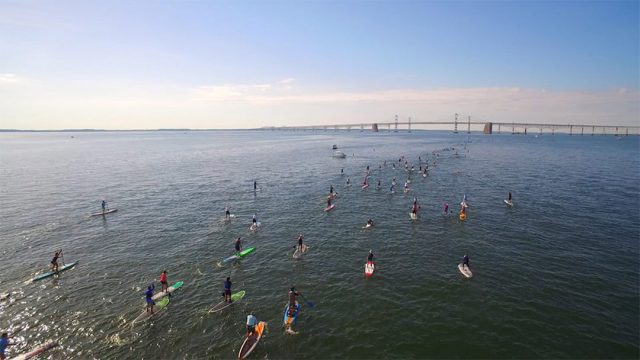 Los puntos se han distribuido equitativamente entre tres regiones clave: USA, Europa y el «Resto del mundo», con el objetivo de hacer que The Paddle League World Rankings sea abierto y accesible para todos los ¨superos¨ sin importar su nivel o ubicación.
Las 24 naciones que participan en The Paddle League este año son Australia, País Vasco, Bélgica, Brasil, Canadá, República Checa, Finlandia, Francia, Alemania, Grecia, Hawai, Hong Kong, Italia, Japón, Jersey, Holanda, Nueva Zelanda, Singapur, Sudáfrica, Tahití, Taiwán, Tailandia, los Estados Unidos y Ucrania.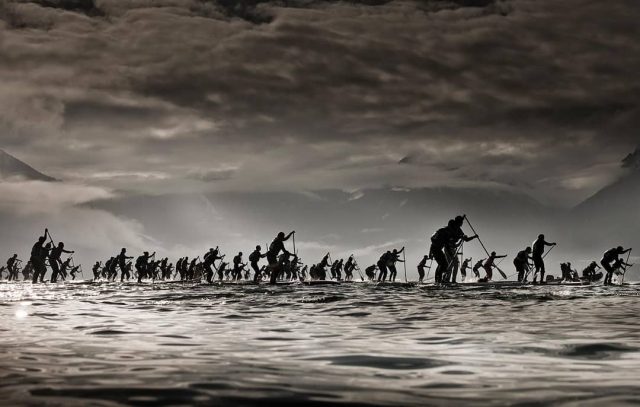 Tras la pretemporada que incluyó pruebas regionales en Australia, Nueva Zelanda, Francia y California, el World Tour de la Paddle League comienza este fin de semana con el Air France Paddle Festival de Tahiti, que se transmitirá por The Paddle League a través de Facebook Live desde las 11:00 hora local el sábado 7 de abril.
The Paddle League: Season 2018
#
Date
Event
Location
Region
Rating
Points

1

January 21

GlaGla Race

France

Europe

4-star

40

2

February 17

Sydney SUP Festival

Sydney

South Pacific

2-star

20

3

March 3

12 Towers

Queensland

South Pacific

4 star

40

4

March 23-24

Villefranche Paddle Festival

France

Europe

2-star

20

5

March 23-24

Hoe Toa Paddle Festival

New Zealand

South Pacific

2-star

20

6

March 24

Santa Cruz Paddlefest

California

North America

3-star

30

7

April 7

Air France Paddle Festival

Tahiti

South Pacific

Major

100

8

April 7

Thailand SUP Festival

Thailand

Asia

1-star

10

9

April 14

Waterman Tour Tahiti: Paparā

Tahiti

South Pacific

4-star

40

10

April 21

Quiksilver Waterman Carolina Cup

North Carolina

North America

Major

100

11

April 28

OluKai Ho'olaule'a

Hawaii

Hawaii

Specialty

60

12

April 28

Key West Classic

Florida

North America

3-star

30

13

April 28

Florence Paddle Games

Italy

Europe

1-star

10

14

May 5

Paddle Imua

Hawaii

North America

2-star

20

15

May 5

Taiwan Paddle Games

Taiwan

Asia

1-star

10

16

May 6

EuroTour: Battle of the Coast

Netherlands

Europe

2-star

20

17

May 12

Kerama Blue Cup in Zamami

Japan

Asia

Major

100

18

May 12

EuroTour: Namur

Belgium

Europe

2-star

20

19

May 19

EuroTour: Vendee Gliss

France

Europe

3-star

30

20

May 19

Treasure Island Pirate Paddle

New Jersey

North America

1-star

10

21

May 26

EuroTour: Crete

Greece

Europe

3-star

30

22

June 2

EuroTour: Alicante

Spain

Europe

4-star

40

23

June 2

Bay Bridge Paddle

Maryland

North America

3-star

30

24

June 2

EuroTour: San Sebastian

Basque Country

Europe

4-star

40

25

June 9

Battle on the Blueway

Florida

North America

1-star

10

26

June 16

Iberdrola Bilbao Paddle Challenge (EuroTour)

Basque Country

Europe

Major

100

27

June 16

Return to Goat Island

Maryland

North America

1-star

10

28

June 23

Hossegor Paddle Games (EuroTour)

France

Europe

Major

100

29

June 24

Stand Up for the Hooch

Georgia

North America

1-star

10

30

June 30

Mercedes-Benz SUP World Cup (EuroTour)

Germany

Europe

Major

100

31

July 7

EuroTour: Finland

Finland

Europe

2-star

20

32

July 14

Maui2Molokai

Hawaii

Hawaii

4-star

40

33

July 14

Canadian Downwind Championships

Canada

North America

1-star

10

34

July 14

Jersey Round Island Challenge

Jersey

Europe

1-star

10

35

July 14

The Kiev Open

Ukraine

Europe

1-star

10

36

August 4

Stand Up For The Lake

Vermont

North America

1-star

10

37

August 11

OABI Detroit

Michigan

North America

1-star

10

38

August 11

Vancouver SUP Challenge

Canada

North America

3-star

30

39

August 11

Zinkwazi Dam Race

South Africa

Africa

2-star

20

40

August 11

SEA Paddle NYC

New York

North America

3-star

30

41

August 19

Hong Kong International

Hong Kong

Asia

2-star

20

42

August 18-19

Naish Columbia Gorge Paddle Challenge

Oregon

North America

Major

100

43

Sept. 5-9

SUP 11 City Tour

Netherlands

Europe

Specialty

60

44

Sept. 29

Battle of the Bay

California

North America

4-star

40

45

October 6

Chucktown Showdown

South Carolina

North America

1-star

10

—

October 6-7

Pacific Paddle Games presented by Salt Life

California

North America

Honorary

100

(Note: The PPGs is an «honorary points race» and not part of the core tour)
The Paddle League: 2018 Post-Season (counts for Season 2019)

46

October 13

Krumlovský Vodácký Maraton

Czech Republic

Europe

1-star

10

47

Nov. 3

Surf to Sound

North Carolina

U.S.

1-star

10

48

Nov. 23-25

Aloha Spirit Festival

Brazil

South America

4-star

40

49

December

Singapore Ocean Cup

Singapore

Asia

1-star

10

50

December

King of the Cut

Perth

South Pacific

4-star

40
Fuente: @paddlelegue