Your 2023 National Series and Championships schedule is released earlier than ever before!
For 2023 we are running two series – Flatwater Distance and Ocean Tech. These will each comprise 3 races making up the individual series. Our British National Championships will also return with a continuation of our 2022 development to include Sprints, Distance and Technical formats.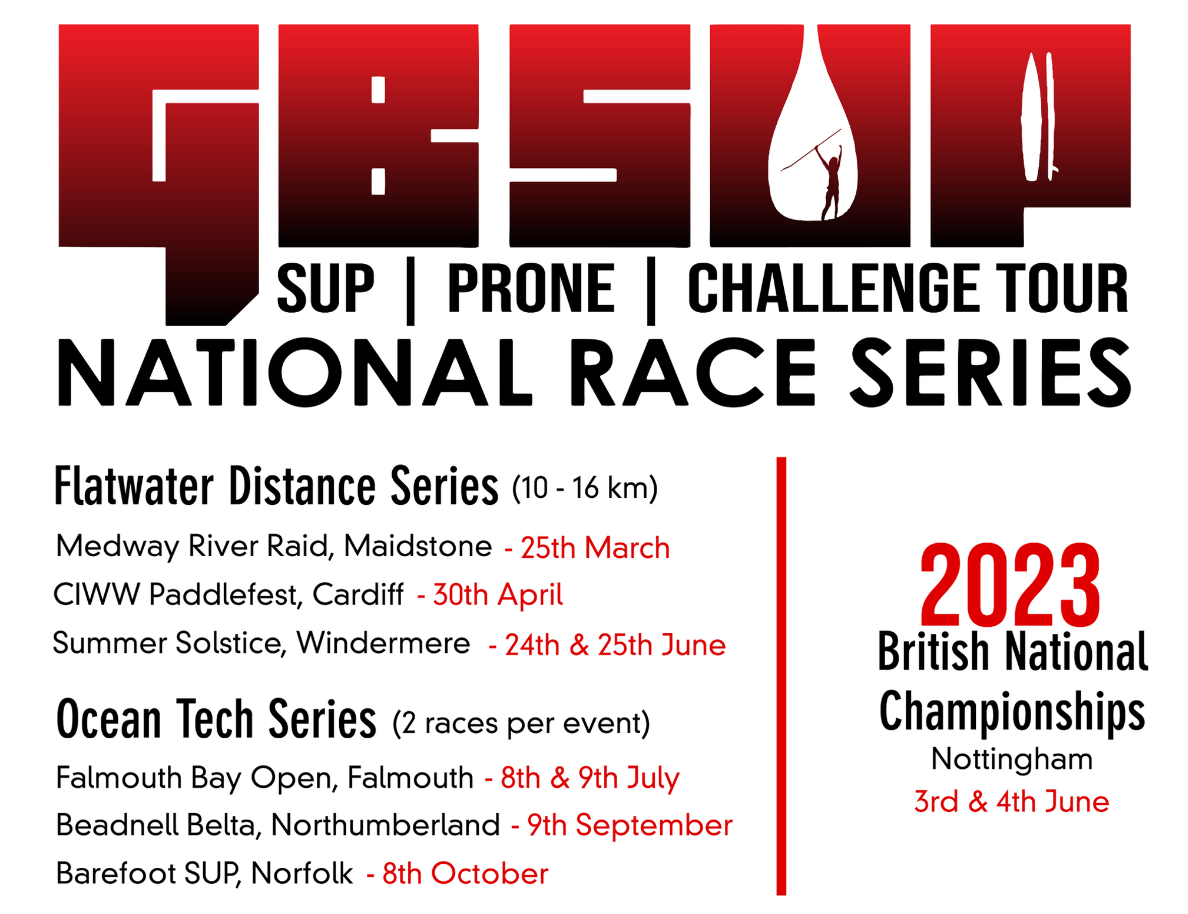 National Series Details
Each series will form the National Ranking for our paddlers in the respective disciplines – Flatwater Distance and Ocean Tech. For 2023 we have also made changes to our board and Age Group categories, details of which can be found here.
Each series will rank all paddlers in their respective categories using a best-of-3 model. To be eligible for the respective category podiums for the final series standings, paddlers must complete 2 events in the respective series.
Flatwater Distance Series
Flatwater is defined by inland locations such as rivers, lochs, lakes and canals or other similar bodies of water not directly exposed to open ocean conditions. For 2023 our flatwater events will be contested over distances between 10 and 16 km with minimal turns as dictated by the event location. Multiple laps or legs may be used, and point-to-point formats.
Ocean Tech Series
Depending on the event criteria, we have a one- or two-day format for the Ocean Tech Series. Our one-day format will consist of two races, a Technical and Hybrid Tech format. The two-day format will also include Sprints with these and the Technical race being run in heats with a successful paddler progressing to a final.
Ocean Tech events are exposed locations such as beaches, bays or estuaries susceptible to open ocean conditions.
Distances and formats will be as follows:
Technical – 4 – 6km – Multiple laps that may include beach transitions. Laps will consist of multiple (5) or critical turns, depending on the location.
Hybrid Tech – 6 – 8km – Blend of distance and technical elements. Multiple laps but with a longer course layout and a technical section, such as a critical turn or transition.
Sprints – Short course – Use of out and back or short course layout. The first choice is a 100m sprint to a gate before returning to the start/finish. The course will be set in critical locations where safe to do so.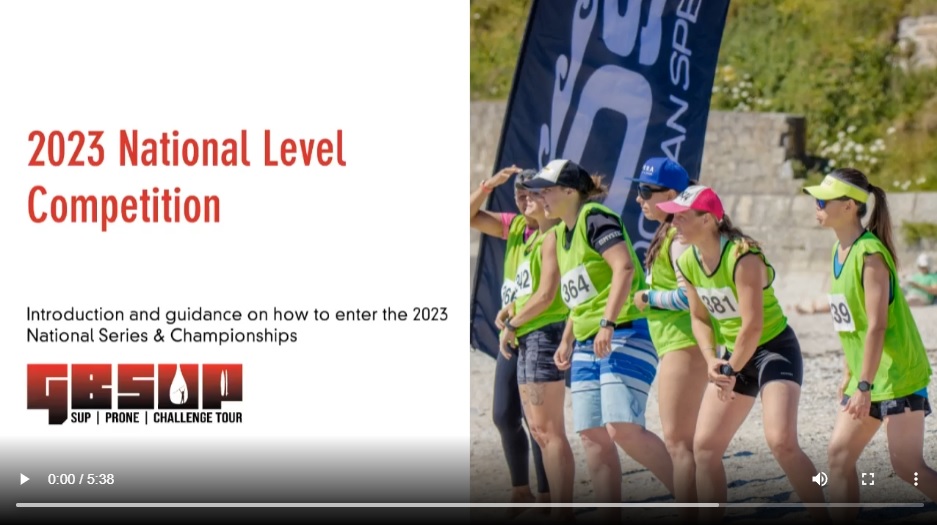 British National Championships
2023 will see our Technical format added to the British National Championships. This event will form our flagship event, where we crown our respective Discipline and National Champions for the year.
Entry Options
Competitors may enter each event individually or complete in all three disciplines to qualify for the National Champions titles.
Sprint, Distance and Technical Champions
Champions will be crowned within each respective Discipline and Category across the following formats:
Sprint – 200m – Heats to final progression
Distance – 10km – Out and back course on the River Trent
Technical – Short Course – Heats to final progression.
Overall National Champions
Competitors who enter all three disciplines will be eligible for the Overall National Champions titles (exact categories TBC). This is calculated using an algorithm taking a competitor's results from each discipline and combining them to give an overall time and position. Full details on categories and entries will be confirmed and updated here in due course.
2023 National Level Competition
As we approach the 2023 season, we have put together a video explaining our National Level Competitions. The video includes information and guidance on the series and events, how to enter, and details on other elements.
To make entry as simple as possible this year, we have pulled our National Series events into a series ticket within webscorer. This means you can enter the full 3 race Flatwater Distance or Ocean Tech series under one ticket. You can also enter individual racers through the same link.
2023 Entry Links
Flatwater Distance Series
Entry link for full series or the individual events
Medway 12000
CIWW Paddlefest
Summer Solstice
Flatwater Distancer Series Entry
Ocean Tech Series
Entry link for full series or the individual events
Falmouth Bay Open
Beadnell Belta
Barefoot SUP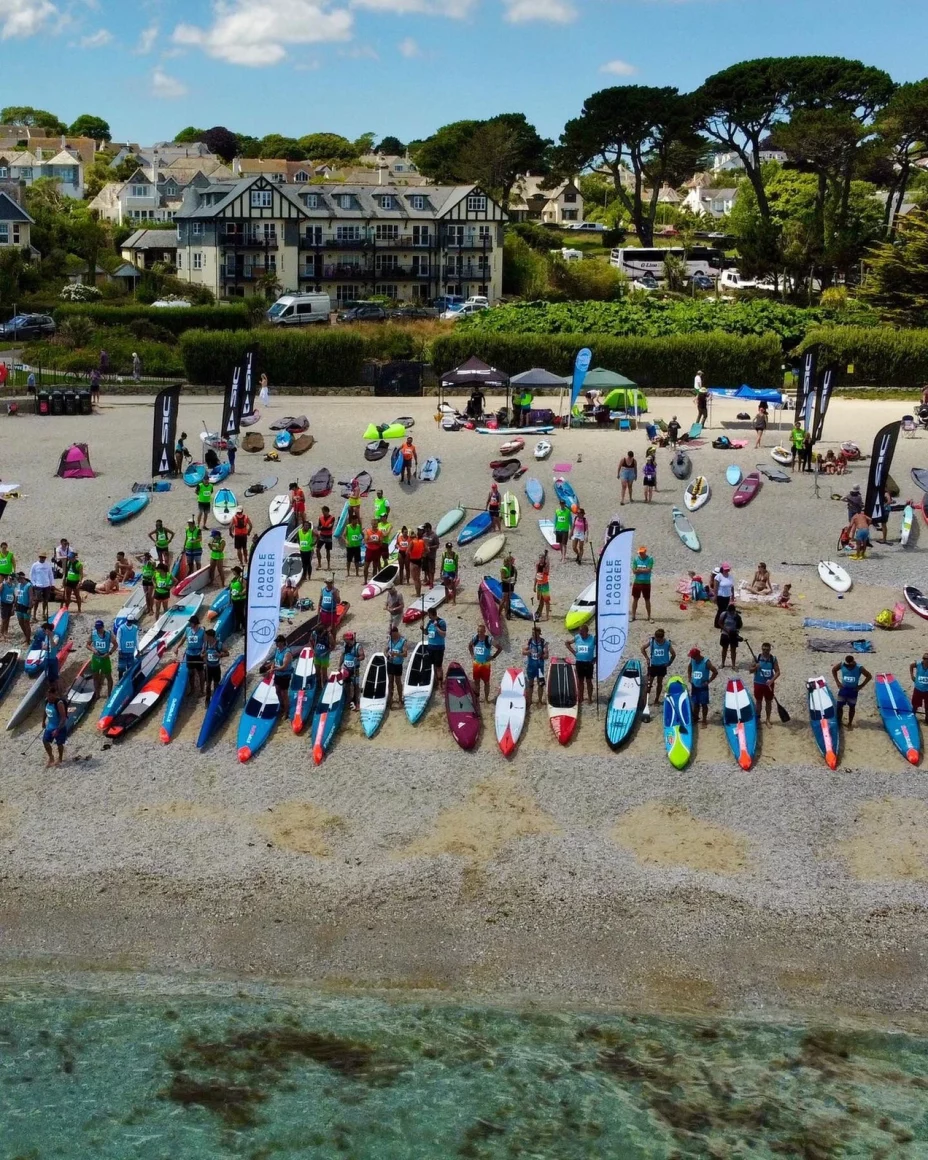 ---
GBSUP